Content Digitization - Institutional Repository and Support Applications Development - Digital Assets Distribution Services - Hardware and Software Infrastructure for the Goulandris Natural History Museum / Greek Biotope Wetland Centre (EKBY)
The project aimed to develop an integrated Information System in order to disseminate information about nature and biodiversity in Greece.
As for the Greek Biotope Wetland Centre (EKBY), main goal was information and documents of the Library of EKBY to become searchable, freely available and unrestricted to the public.
The project was awarded to the joint venture Realiscape Typorama - Talent Informatics SA.
It included the work of digitization (scanning and processing with OCR) of the library's of publications in order to create a digital inventory of EKBY's assets.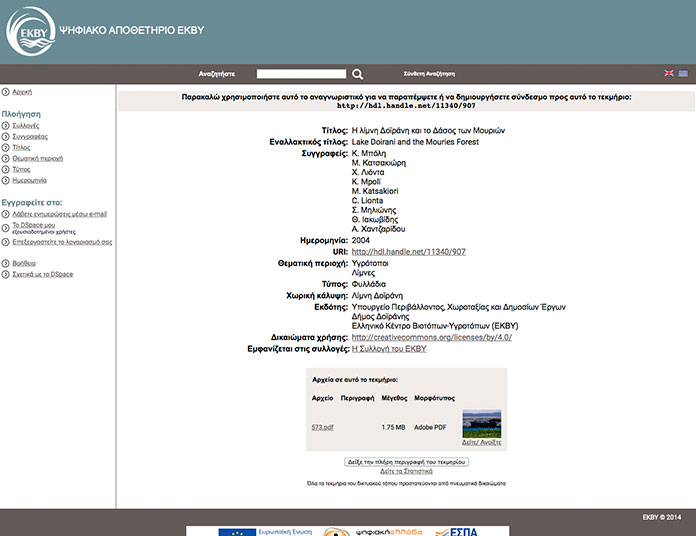 It also included the development of digital repository with its support applications, development of a Integrated Library System (ILS) and data migration between the old and the new one, web portal with services for retrieving and displaying normalized data from the digital repository, of geospatial data from a (also developed in this project) geoserver, metadata in various formats and other information.
Other tasks included the establishment of the conceptual model of geospatial data, and the supply of hardware and software needed for operation of the whole system. Web portal, web services, repository and ILS developed with Open Source software.
Finally, the project included the evaluation, in terms of content, organization, classification, composition, environmental information and GIS digitization of 200 projects of EKBY.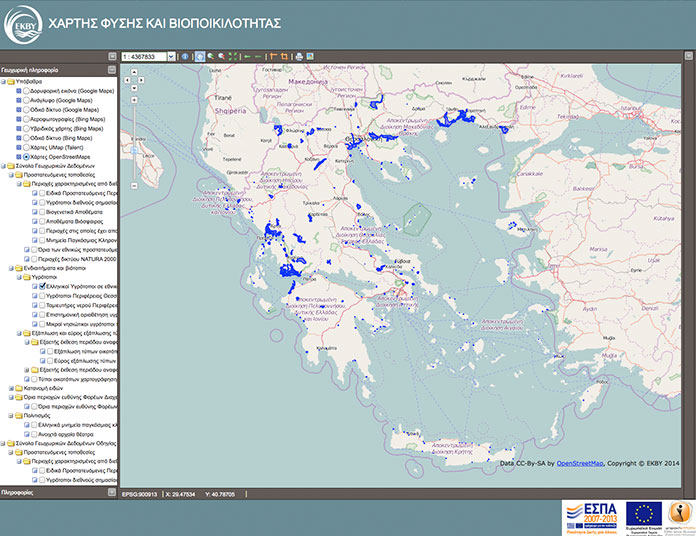 Also involved in the project was the National Documentation Center, according to initial signed MOU that provided EKBY with a series of essential services.