Exhibits' Promotion through Interactive Electronic Applications and Services for the War Museum
War Museum's mission is to collect, preserve and present Hellas' war relics, to document and study of military history and to manifest the nation's struggles from antiquity to the present, in order to stimulate National Memory and promote the historical continuity and unity of Hellenism. The relics are property of the Hellenic State from donations, inheritance, grants of other museums and acquisitions.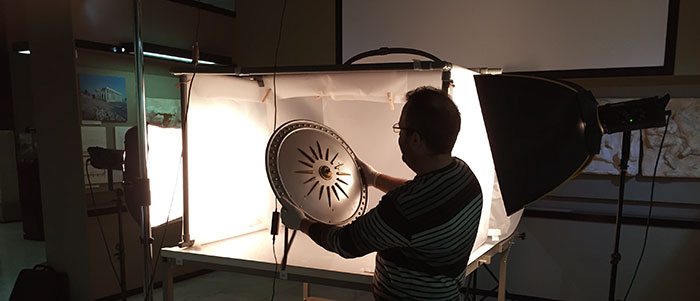 Project's aim was the development of fully available online digital services that will attract people and particularly younger ones to Hellas' war history, through combined interventions between education and culture.
Contractor of the project was the joint venture of Iknowhow S.A., PriceWaterhouseCoopers Business Solutions S.A. and Signum S.A., for which our company was a subcontractor.
Our company's involvement was digitization in high fidelity of all of the physical collections by means of studio photography, mass slide digitization from the photography archive department, over a thousand 3D object virtual reality representations and a great number of objects' 3D modelling. Major problems that addressed successfully were the vast amount of items, the great size variations that demanded the usage of a series of parallel workflows each of them using specialized equipement and most serious, time constraints that urged procedures to be carried on keeping museum's halls out of order as less as possible.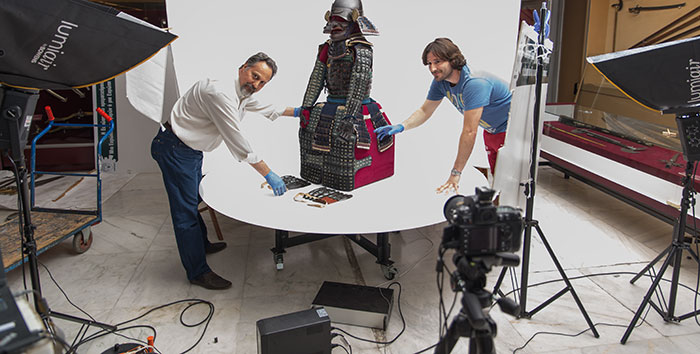 In general, within the project the following activities were implemented:
Digitization and documentation of all of the cultural material; management and organization through museum exhibits management system.
Online presentation of all digitized exhibits of the museum to the broad public, especially the ones that either haven't the opportunity to visit, or wish to further deepen their knowledge.
Virtual museum and virtual 3D museum.
Virtual guide mobile app that can be run either on the mobile device of the visitor, or on a device that can be lent from the War Museum during visit.
All other museum's services organization, such as the library management system, the management of demands from the public, etc.